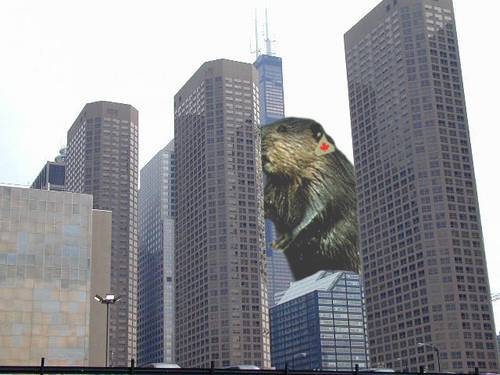 I didn't think beavers lived in Houston, TX but this beaver proved me wrong by taking up residence in our neighbor's swimming pool. Apparently beavers can be quite dangerous,
carrying nasty parasites
and possibly rabies. Animal control wanted $160 to take care of the beaver problem, so Shurlin Place residents decided to take matters into their own hands.
Liz says, "Now how are you going to get this beaver out of here?"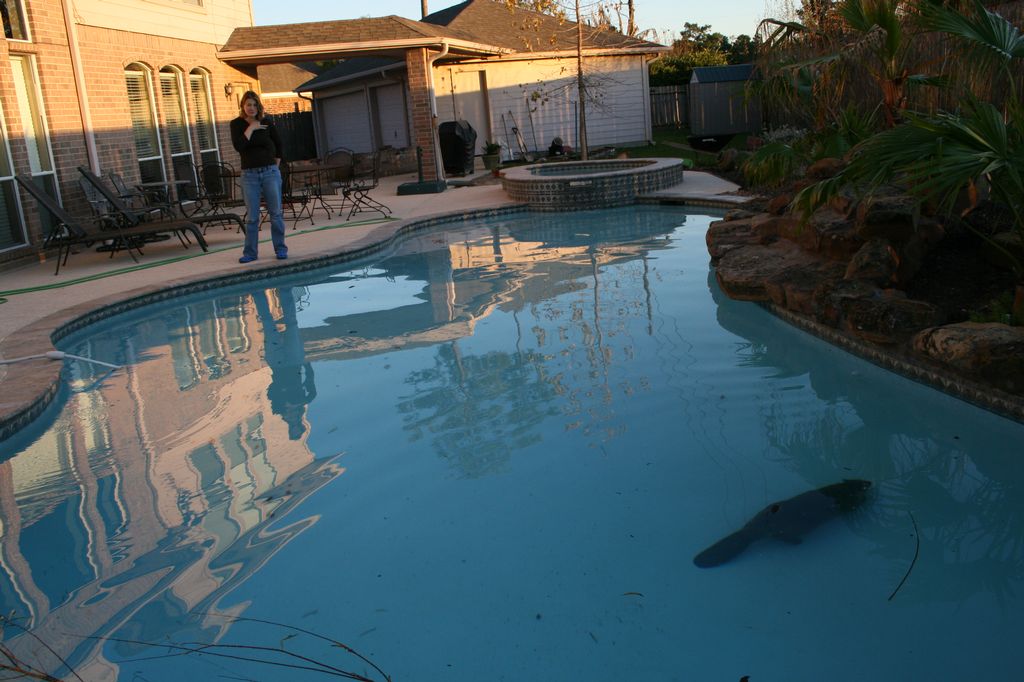 About to go for a swim:
Enjoying the pool: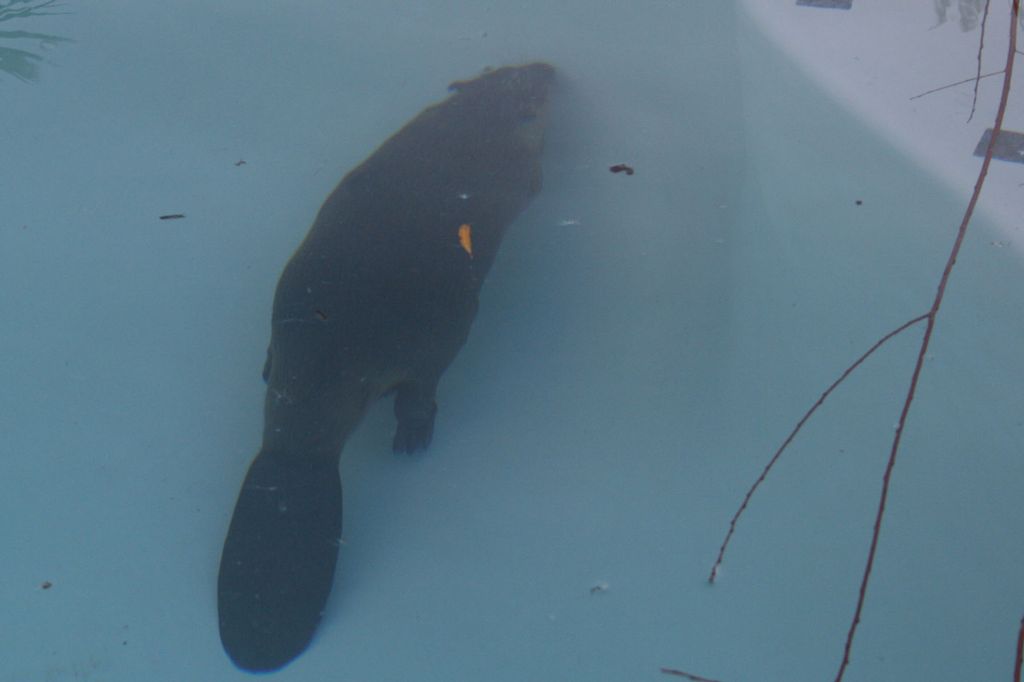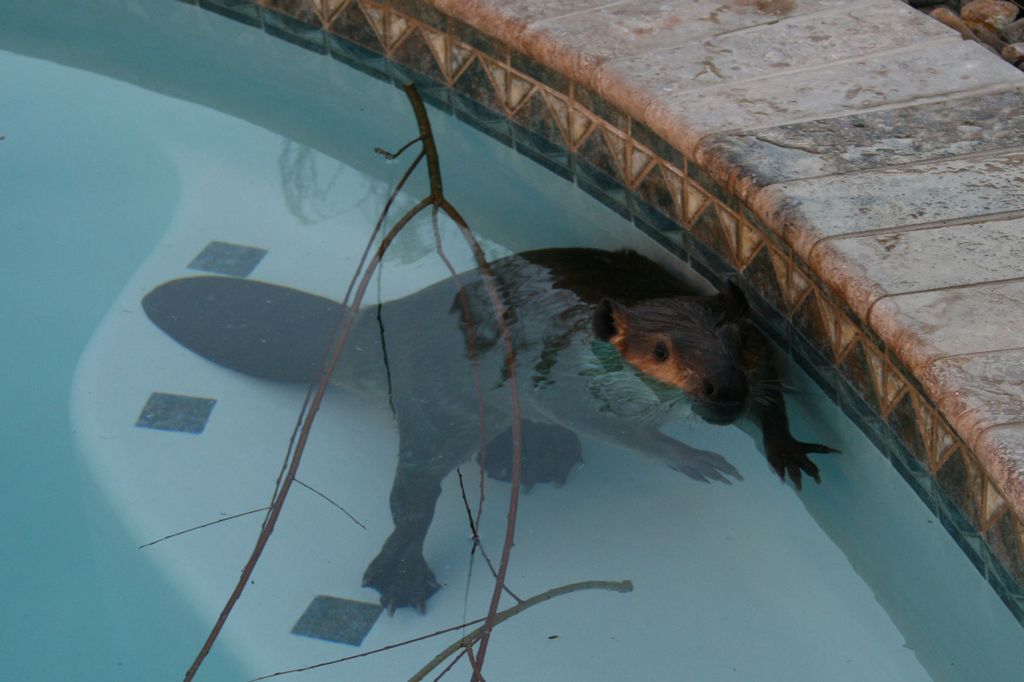 Bill and Fred have got him! This beaver ripped Brad and Ana's pool cleaner to shreds: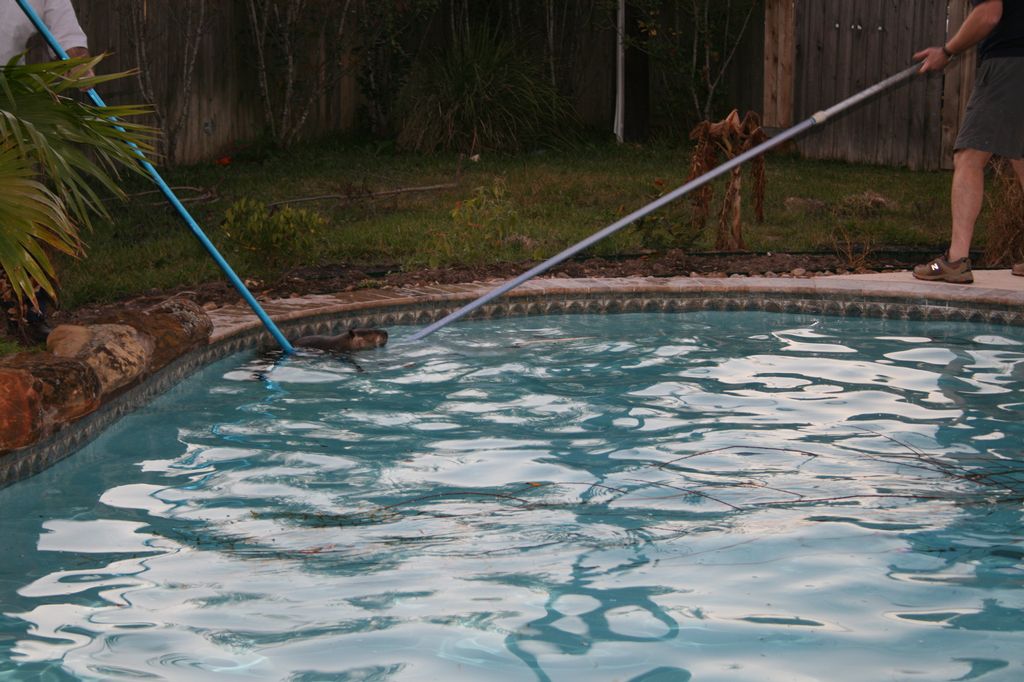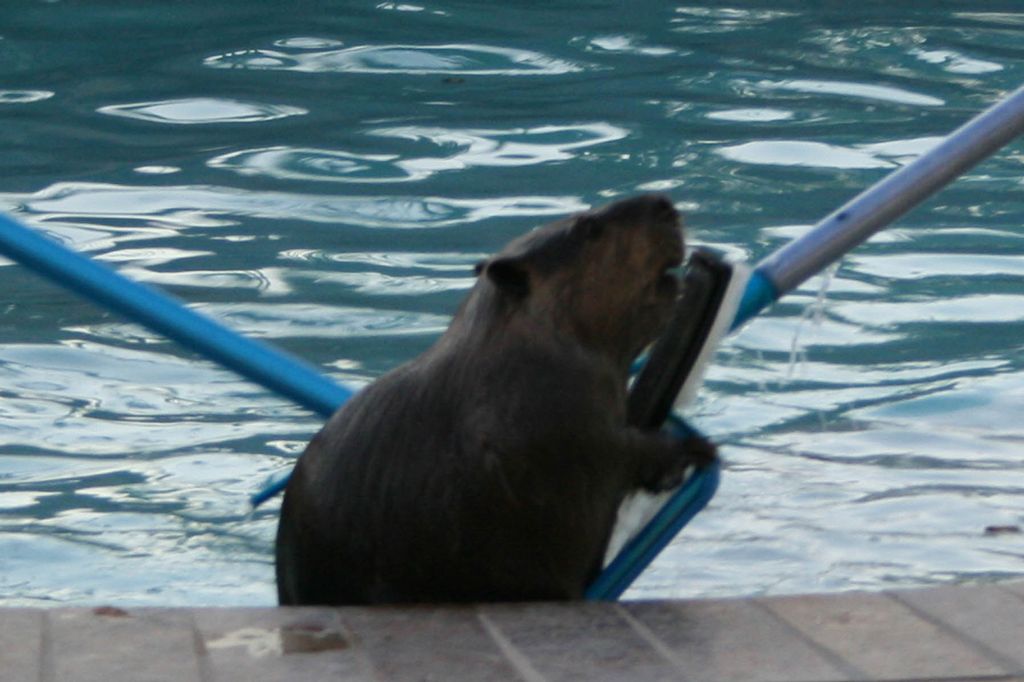 Fred escorts the beaver out of the yard: